Buying or Selling in The Woodbridge, NJ Area?
Don't enter into a real estate transaction without speaking to a real estate law attorney at Adams, Cassese & Papp. We can help you with: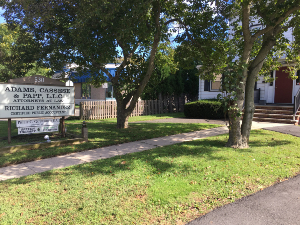 Bad neighbors: Call us for legal advice or mediation regarding your problematic neighbors.

Mortgages and equity loans: Learn about the best ways to purchase and improve a property.
Call A Real Estate Attorney In Woodbridge, NJ
Learn Your Rights Under Landlord-Tenant Law
Is your tenant failing to pay rent in Woodbridge, NJ? Is your landlord failing to make repairs? Landlord-tenant law is designed to protect both property owners and renters in a wide range of situations. Find out what your rights are by contacting a landlord-tenant law attorney in Woodbridge, NJ.
Call Adams, Cassese & Papp L.L.C. today to set up an appointment to discuss all of your real estate legal matters. Our experienced and knowledgeable attorneys will handle your case with confidence, so you can rest assured that you are in good hands.