Estate Planning Terms to Know
Sept. 29, 2022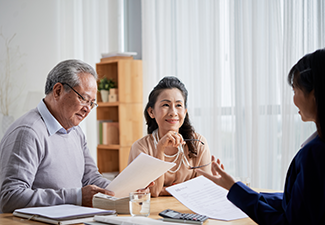 Estate planning has a language of its own. Unless you have had occasion to learn that language, it may all sound foreign to you. That unfamiliarity may be why so many people put off creating an estate plan early in adulthood when they shouldn't.
Estate planning is such an important exercise. Your plan allows you to decide who benefits from your wealth, name the people you trust to administer your estate, and choose what happens to you if you cannot make medical decisions for yourself later. Delay creating your plan and someone else will make all these decisions for you.
As an estate planning attorney at Adams, Cassese & Papp L.L.C., I have been speaking this language of estate planning for more than 45 years. I am proud to have helped multiple generations of individuals and their families in Woodbridge, Sayreville, Perth Amboy, and Edison, New Jersey, understand the terminology and the process.
If you are considering beginning or updating your estate plan, here are the estate planning terms you should know:
Advance Healthcare Directive: An advance healthcare directive allows you to express your wishes regarding end-of-life medical care and treatment should you be unable to express those wishes for yourself. You can address such issues as use of intravenous nutrition, blood transfusions, and other heroic measures.
Beneficiary: A beneficiary is the individual named in a will, trust, insurance policy, transfer on death (TOD), or payment on death (POD) to receive the specified proceeds.
Conservatorship: A conservatorship is the court appointment of an individual or corporation to manage the affairs of an incapacitated person or to liquidate a business.
Decedent: A decedent is the deceased creator or owner of the estate.
Estate: An estate comprises all the assets, debts, and personal belongings of an individual.
Executor: The executor is the person named in a will to administer a decedent's estate. The executor named in the will must be formally appointed by the court. If there is no will, the court will choose and appoint an executor. The executor may also be referred to as the "personal representative."
Guardianship: A guardianship is the court appointment of an individual to protect the interests and manage the affairs of a minor child when a parent dies or becomes incapacitated.
Heir: Heirs are those related by blood or adoption to the decedent who are entitled to inherit from an intestate estate. Beneficiaries, on the other hand, are those who were chosen by the decedent to benefit from their estate.
Intestate: Intestate refers to someone who dies without a will. Decisions regarding the appointment of an executor, the distribution of the estate's assets, and the payment of the decedent's debts are made by the probate court. The judge distributes the assets of the estate according to the law of intestate succession which codifies who the heirs are.
Powers of Attorney: Powers of attorney are legal documents which convey authority from one individual to another to make decisions in the stead of the person who conveys that authority. There are general powers of attorney and limited powers of attorney (limiting authority to specific times and/or activities). These are only effective so long as the conveyor is alive and capable of making decisions.
Durable powers of attorney convey decision-making authority when the person dies or becomes incapacitated. There are general durable powers of attorney and durable powers of attorney for healthcare which convey someone the authority to make healthcare decisions for the creator of the document.
Probate: Probate is the legal process the court undertakes to dispose of a decedent's testate or intestate estate. Because probate is a function of the court, it is a public process. Probate may be avoided by using certain estate planning documents such as a living trust which is not subject to public scrutiny.
Trust: In creating a living trust, a person transfers ownership of their assets to the trust. Because those assets are owned by the trust at the time of the trust-maker's death, they are not subject to probate. Living trusts may be revocable, meaning the trust-maker may add and subtract assets and change beneficiaries during their lifetime, or irrevocable, meaning they cannot make changes. There are also testamentary trusts which do not go into effect until the trust-maker dies. These are subject to probate.
Will: A will is a testamentary document or codicil that performs multiple functions. It revokes all previous wills or revises one, names an executor, names a guardian for a minor child, and specifies who receives the estate once all debts are satisfied. As such, a will can intentionally exclude those who have a right to inherit from the estate according to the law of intestate succession.
Get Trusted Legal Guidance
Don't worry if you still are not sure what each one of these estate planning terms means. My role at Adams, Cassese & Papp L.L.C. is to walk you through your options, answer your questions, and provide you with all the information you need to make decisions about your estate plan.
If you live in Woodbridge, New Jersey, or the surrounding areas, and you are ready to begin or update your estate plan, call my office now to schedule an appointment. I am ready to be your guide.