What Must a Seller Disclose About Property Defects?
Jan. 19, 2023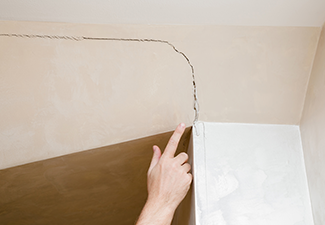 If you're looking to buy or sell a home in New Jersey, certain disclosure laws affect those on both ends of the transaction. The seller is obliged to disclose any known defects. The buyer can then order an inspection of the home, require the seller to make repairs as needed, or cancel the contract. Even if a seller lists a home for sale "as is," the buyer is still allowed to inspect, request repairs, or cancel.
The New Jersey Association of Realtors has developed a Standard Form of Seller's Property Condition Disclosure Statement, though it is not required. Disclosures can be made in the contract itself, in a separate, non-standardized document, or even orally. Sellers who fail to reveal any "known, latent, or material defects" they are aware of can be held liable.
If you're buying or selling a property in or around Woodbridge, New Jersey, or nearby in Sayreville, Perth Amboy, or Edison, and you need help with disclosure requirements and seller obligations, contact me at Adams, Cassese & Papp, L.L.C. I have four decades of experience in helping resolve issues involving the sale and purchase of real estate and can help you as either buyer or seller.
Common Disclosures
The Standard Form of Seller's Property Condition Disclosure Statement provided by realtors covers 16 basic disclosure areas, ranging from the age of the structure, to additions and alterations, to sewage and plumbing, to soil conditions, to infestation, to major appliances, and more.
The form also contains a section for disclosing any use of lead-based paint, which applies to structures built prior to 1978 and meets the federal lead paint disclosure requirement. The form also has a section for disclosing the presence of radon gas.
What Are Material Defects?
New Jersey law never directly addresses the issue of what comprises a material defect. In this regard, the International Association of Certified Home Inspectors has stepped up by defining a material defect as "a specific issue with a system or component of a residential property that may have a significant, adverse impact on the value of the property, or that poses an unreasonable risk to people."
Seller's Obligation and Buyer's Responsibility
In New Jersey, the seller must be aware of a material defect to be obliged to disclose it. For instance, if the roots from a neighbor's tree are encroaching on the property's sewage system but the threat has not yet become obvious, the seller would likely not be aware of the potential defect and thus would not be obliged to report it.
If six months after a buyer moves in, the sewage goes out because of the roots, the seller is probably not going to be liable. The seller would be liable only if they knew of the situation and failed to report it.
On the other hand, if after moving in and winter comes, the buyer notices that the roof leaks and discovers a fresh coat of paint used to cover up previous damage, then the seller can be held liable for damages for concealing the defect.
A buyer, however, must exercise due diligence when buying any property. The purpose of a home inspection is to discover potential or existing trouble areas. The buyer then has the right to demand the owner make repairs – even if the property is being sold "as is" – before the purchase goes through or even to cancel the purchase altogether.
Options If a Defect Surfaces After You Buy a Property
Many times, after you move into a new home, a problem may surface such as a leak in the roof. The repair may be covered by your homeowners' insurance or by a home warranty if it was provided as part of the transaction.
If the seller hid known material defects, however, the seller can be civilly liable to pay for repairs or damages. Of course, you will have to prove that the seller deliberately concealed a material defect.
Know Your Rights. Reach Out Today.
If you're a buyer or seller of real estate, you have both rights and obligations to make sure your transaction goes through cleanly and legally. Sellers must disclose any material defects they know of, and buyers must exercise proper caution by ordering an inspection of the property to discover any problems, disclosed by the seller or not.
For all your real estate questions and concerns in or around Woodbridge, New Jersey, contact me at Adams, Cassese & Papp, L.L.C. Your initial consultation is free.